About the Taihu Great Learning Center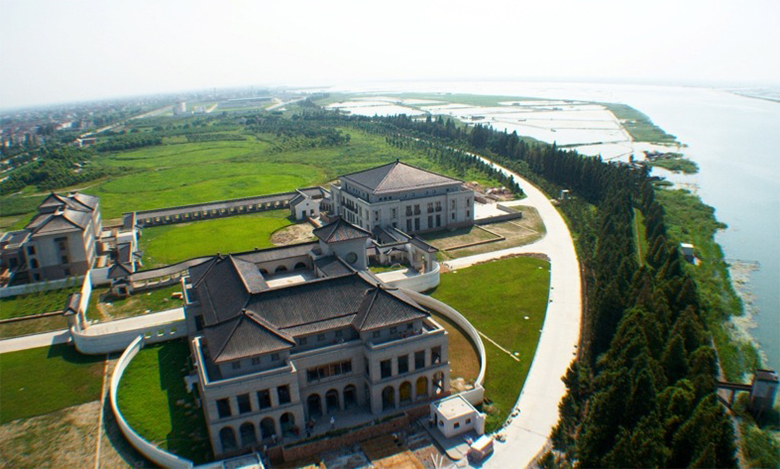 The Taihu Great Learning Center has been master Nan's dream for many years. Construction was started eight years ago on a 200 acre plot. The area is located about 110km south-east of Shanghai on the shore of Tai Lake(太湖) about 70km south of Suzhou .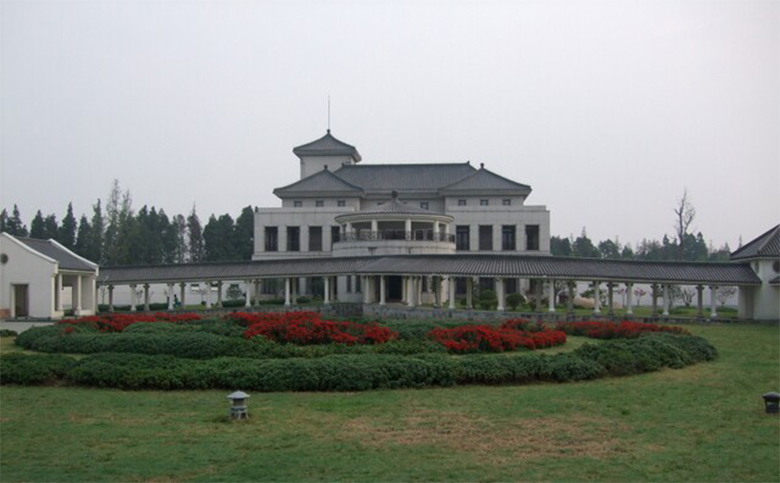 At the center you can see vast grassy areas, many sweet smelling fruit trees, peacocks, flocks of ducks and the moonlight reflecting off Tai Lake during the evening. Tai Lake itself is 36000 hectares. There are three large buildings in the Taihu Center. The main one is the administration building and the others are for accommodation and an auditorium. The administration building includes an office, library and a lobby. The first floor of the accommodation building is the dining hall catering for about 100 people. The second and third floors are rooms similar in style to five star hotels. The first floor of the auditorium is used for lecturing. The second floor is a meditation hall large enough to accommodate 200 people. Conditions inside the hall (air, light, sound, temperature, etc) are strictly controlled. It is the first of its kind in the world. This building is a huge technological step forward for Chinese Zen culture.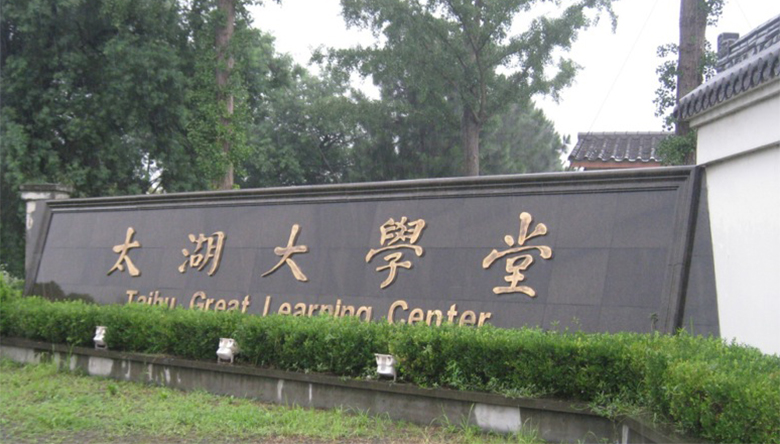 Taihu Center is run based on these four concepts: 
Taihu Center has contracts and cooperates with local and overseas universities and cultural groups. 
Now we are contributing to the research and promotion of traditional Chinese culture. Additionally, we are focusing on promoting the importance of social and the education of young children. 
We approach the concepts with an open mind and use modern technology to understand the substance and essence of eastern and western cultural science and humanities to achieve mastery through comprehensive study of these subjects. 
Because we believe the most important aspects of religion and culture are the study and understanding of them, the center doesn't hold any religious events.
Since July 2006 many events have been held at the center and the center is affiliated with six higher-level learning institutions. 
The National Chinese People's University 
The French National Eastern Language and Culture College 
The Chinese Science and Technological University 
Fudan University (Confucian Cultural Research Center) 
ELIAS, Emerging Leaders for Innovation Across Sectors 
The American Management Association